Gigaset E630 + HW10 Headset Pack
Gigaset E630 + Wireless headset pack
Key features
Cleyver HW10
Wireless headset for cordless phone

DECT GAP technology:

Compatible with all DECT cordless telephones on the market

Noise-cancelling

microphone

:

eliminates background noise for clear conversations

Mono version




Acoustic protection

Up to

150 meters range

Busy Light integrated

on the helmet

Quick charge: Complete in less than 2 hours
Gigaset E630
IP65 standard, resistant to shocks, water jets and dust

The base is remote and supports up to 6 handsets

Range 50 m indoors and 300 in free field,

the possibility of adding a repeater

Hands-free function, HSP sound

Vibrate function, 200 contacts directory, large colour screen, integrated flashlight

2.5mm jack
Internal ref:

ODHW10E630UK
---
In stock
If order placed before 1PM
Delivery date with Express Shipping: 18/01/2022
Need a quotation? Request your quote now!
Product description
Cleyver HW10
DECT GAP cordless headset for cordless telephone

The Cleyver HW10 wireless headset is ideal for people who use a telephone headset on a daily and/or intensive basis: it is extremely comfortable and light. Its headband allows a safe headset to be worn without exerting too much pressure on the temples and ears.
With wideband sound, the sound quality is exceptional. The HW10 allows its user to conduct clear and crystalline conversations, thus facilitating exchanges. Combined with its long boom with noise-cancelling microphone, you will no longer have a problem to be heard, even in noisy environments. Users benefit from hearing protection allowing the helmet to be worn for a long period without risk to the ear.
The HW10 has a multifunction button on the headset which greatly facilitates handling and handling calls. Volume control and mute function are also available on the headset as well as on the telephone base.
Its range of up to 150 meters offers great flexibility to users, who can move freely within their office walls.
With its 6 hours talk time and 36 hours standby time, you are sure to be able to ensure all of your conversations during the day. Its fast charge allows it to be fully operational in less than 2 hours. In 20 minutes, the charge is at 20%.
The headset, thanks to GAP technology, is compatible with all DECT cordless telephones on the market. The installation is very simple, it connects with the telephone as an additional handset and allows to receive calls. You can easily make your calls. The HW10 is the ideal solution for professionals who want to be completely free to move around without having to neglect sound quality.

Features :
Wireless headset 1 faux leather earpiece

RJ connection

for landline telephone

Noise-cancelling microphone

Acoustic protection

DECT GAP technology

Light and sound indicators

Advanced

broadband sound

for clear conversations

Up to 150 meters range

Compatible with all cordless phones on the market

Base dimensions: 80 x 80 x 75 mm

Headphone weight: 59 grams

1-year warranty
Gigaset E630
IP65 standard: Ideal for intensive use, resistant to shocks, dust and water jets

The Gigaset E630 cordless telephone is protected against dust and water jets.
Its use is therefore ideal in professional environments such as car garages, carpentry workshops, and any workshop producing large numbers of dust.
Ultra-resistant!
IP65 certified, the Gigaset E630 is resistant to shocks, dust and water jets. It is ideal for intensive use in extreme environments such as garages, industries and more.

Large colour display
The Gigaset E630 is equipped with a 1.8 inch TFT colour display. Enjoy reading comfort and more intuitive navigation thanks to 65,000 colours and a resolution of 128 x 160 pixels.
Features of the Gigaset E630: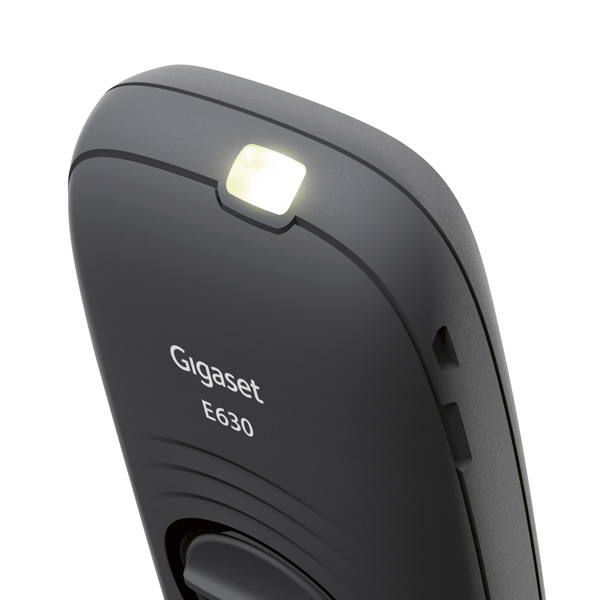 IP65:

resistant to shocks, dust and water jets

Large

6-line backlit 65,000-

color

TFT

color

display

200 directory contacts

Scalable: the Gigaset E630 base supports up to 6 handsets

VIP function: specific melody assigned to each file

Full-duplex

hands-free

on the handset

Its HSP

2.5mm headphone jack

Vibrator

Autonomy: up to 12 hours in conversation and 250 hours in standby

Backlit keyboard, locking possible

Call log: list of 20 last dialled calls received and lost

Speed dialling using shortcut keys (2-9,0)

Presentation of the number and name *

20 rings

Alarm clock/room surveillance

Dedicated "Messages" key with indicator light

Log of the last 30 calls received

SMS function

with 4 inboxes

Eco-Dect technology: reduction of energy consumption!

Wall mounting possible
Maximum mobility!
You can connect a Dect wireless headset to it to communicate hands-free up to 150 meters from your office!

Functions available with more than 1 handset:
Increase the capabilities of your telephone! By connecting several handsets to your Gigaset base, you benefit from additional functions. Gigaset additional handsets are compatible with all Gigaset bases.
However, the optimized handset for the Gigaset E630 is the Gigaset R630H Pro.
Multi-handset configuration:

up to 6 handsets

Free intercom

Transfer of an external call to another handset with or without prior consultation

Group incoming call to all handsets

3-party conference (1 external + 2 internal)

Full or partial copy of directories between handsets

HSP
Sound: High Sound Performance gives you exceptional sound quality.
Your conversations have never been so clear.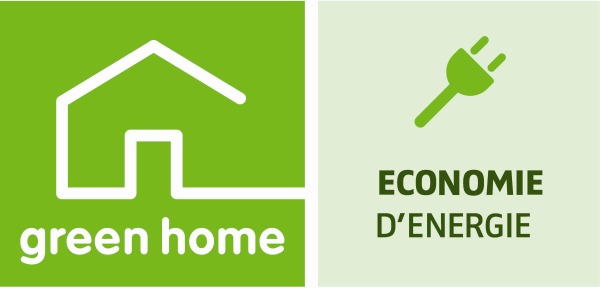 ECO DECT technology: energy saving and regulated transmission power
You save energy and protect the environment while maintaining optimal sound quality. Equipped with a low-power power supply, the Gigaset E630 consumes up to 60% less energy compared to conventional DECT phones - you save money and help protect the environment. Your handset continuously adjusts and optimizes the power transmitted by the handset according to its distance from the base. The ECO Plus emission-free mode reduces the transmission power by 100% when the handset is in standby.

In the box
Cleyver HW10 Headset with Base

User Manual

1 Gigaset E630 station (remote base + 1 handset)

NiMH battery pack

1 power supply unit

1 telephone cable

Belt clip
---