Alcatel-Lucent 8018 Deskphone Cloud Edition
Entry-level IP phone allows businesses to benefit from a modern, professional-grade model
Key features
SIP-telephony

Black and white graphic display,

128 x 64 pixels

Wideband

audio

PoE power

10

function

keys

Four-way navigation key

Direct access to the directory

Hands-free with

loudspeaker

PC GE + USB Port
EAN:

3MG27201CFAF04

Manufacturer part #:

3MG27201CF

Internal ref:

AL8018CE
---
Only 2 left
If order placed before 1PM
Delivery date with Express Shipping: 10/12/2021
Subject to manufacturer conditions
1 year standard warranty
Need a quotation? Request your quote now!
Product description
Alcatel-Lucent 8018 Deskphone Cloud Edition
Exceptional quality SIP hybrid station with a compact and intuitive design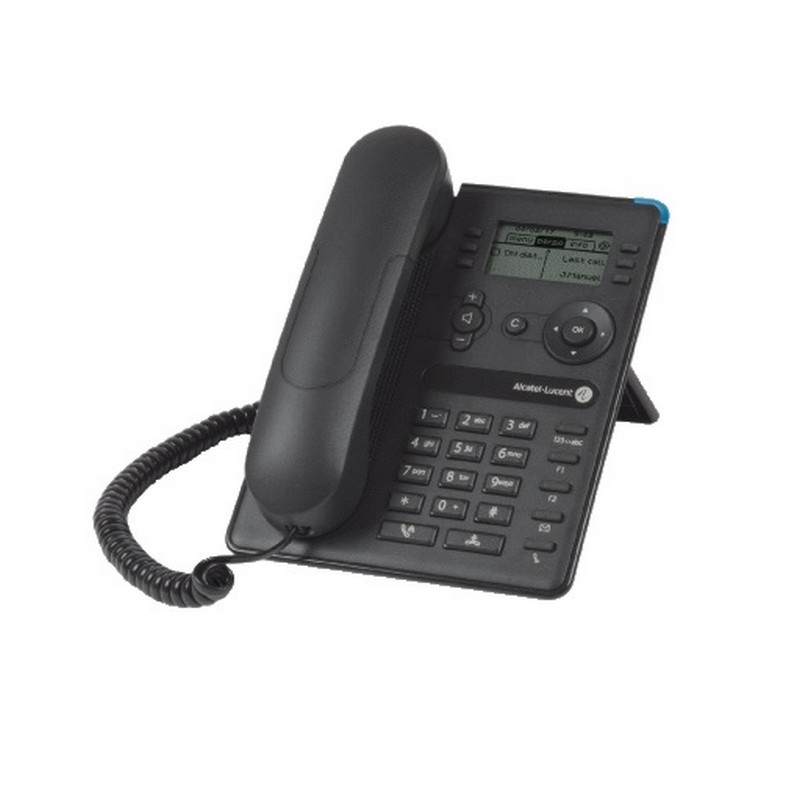 The Alcatel-Lucent 8018 DeskPhone Cloud Edition offers powerful IP telephony features in an optimized, powerful and clear format. In this way, you can centralize your database and improve the speed of making contact while improving the sound quality of your exchanges.
Designed with a simple and modern design, the Alcatel Lucent 8018 DeskPhoneallows you to take advantage of IP telephony tomeet the most essential needs. With its loudspeaker also benefiting from the HD sound delivered by the 8018, you can hear your customer while keeping your hands free. a system of programmable keys allows you to gain speed on frequently used numbers, with 4 quick call keys.
It is also easier to access your common directory via its simple and easy to use black and white screen.

Easy to install, the Alcatel Lucent 8018 DeskPhone Cloud Edition can be connected with a single cable via its OCB technology to your existing network. It also has a USB port.
This entry-level IP phone allows businesses to benefit from a modern, professional-grade model for their fleet of devices without sacrificing sound quality.
Features:
128 x 64 pixel black and white graphic LCD display

10 contextual keys around the screen

Loudspeaker

Broadband

Acoustic echo cancellation

Hearing aid compatibility (HAC)

RJ-45 LAN: 10/100 Ethernet

RJ-45 PC via a 10/100 Ethernet commutator

RJ-9 connector for corded handset

USB Port

Multilingual

Wall mounting

Compatible with all softphones on the market

In the case of a PABX of another brand, they require that your PABX be configured by an Alcatel installer.
In the box
1x Alcatel-Lucent 8018
1 x base
1x User manual
Files
Datasheet - Alcatel-Lucent 8018 (EN)
Product Specs.
More Information

| | |
| --- | --- |
| Warranty | 1 year |
---